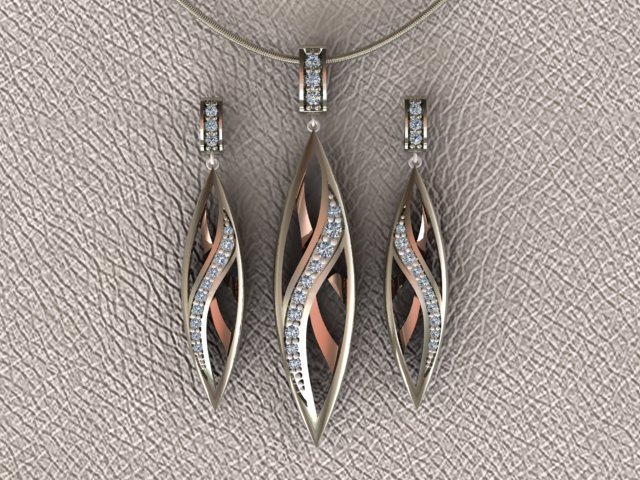 Mark Lauer
Mark is the owner and designer of Mark Michael Diamond Designs. He has over 30 years of experience in the jewelry industry and is recognized nationally for his artistic designing ability. As the winner of 3 National Spectrum Awards, customers trust Mark to design a piece of jewelry for them that's both beautiful and original.
Mark has a very modern style with an eye for geometric shape. Above is a gallery featuring renders of some of Mark's original designs.
Kelly Sternau
Kelly found her passion for jewelry design while taking a jewelry metalsmithing class in High School. To peruse her creative outlet she attended Art Studio Fuji in Florence, Italy. She completed her training there in 2008 with a concentration in jewelry design and metal fabrication. Upon moving to Minnesota in 2012, Kelly learned to design using CAD technology. Her unique training, and design abilities are a welcome addition to the Mark Michael family.
Kelly has an eclectic style, with a flair for the unexpected. Kelly pairs modern designs with inspiration from vintage detail and design. In the gallery above you will see a sampling of Kelly's original creations.
Are you interested in the custom design process, or have an idea you would like to meet with a designer about?
In addition to comfort and convenience, an appointment also provides the luxury of privacy and one-on-one attention you can't find elsewhere.
To make an appointment please, call us at 763.494.5700 or fill out the form below.